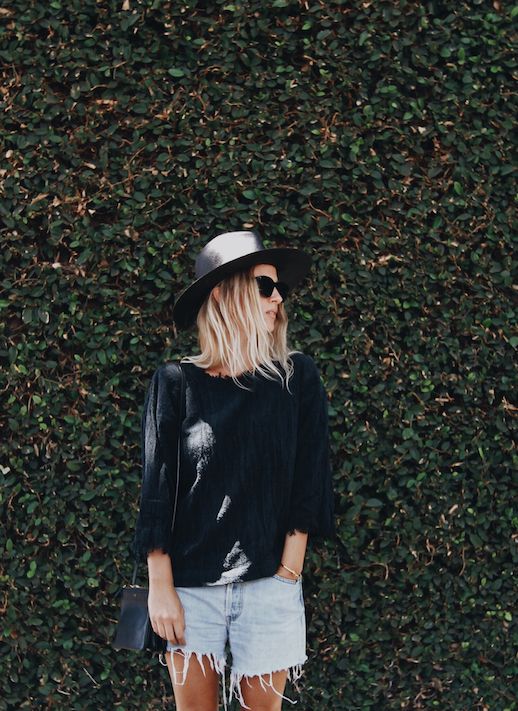 Photos via: Mija
Denim cut-offs are a classic summer item. Besides a bikini and sandals, it's a must have for everyday life during the heated seasons. This blogger offered us a cool and laid-back way to style hers. She opted for a black hat, black frayed top, vintage Levi shorts, and strappy black sandals. We're loving this look.
Get the look:
+ Janessa Leone Black Straw Hat
+ Andorine Frayed Edge Sweater
+ 27 Miles Malibu Bale Boyfriend Sweater
+ Vintage Levi 501 Shorts
+ JAGGAR Pave Sandal in Black
SOURCE: Le Fashion – Read entire story here.