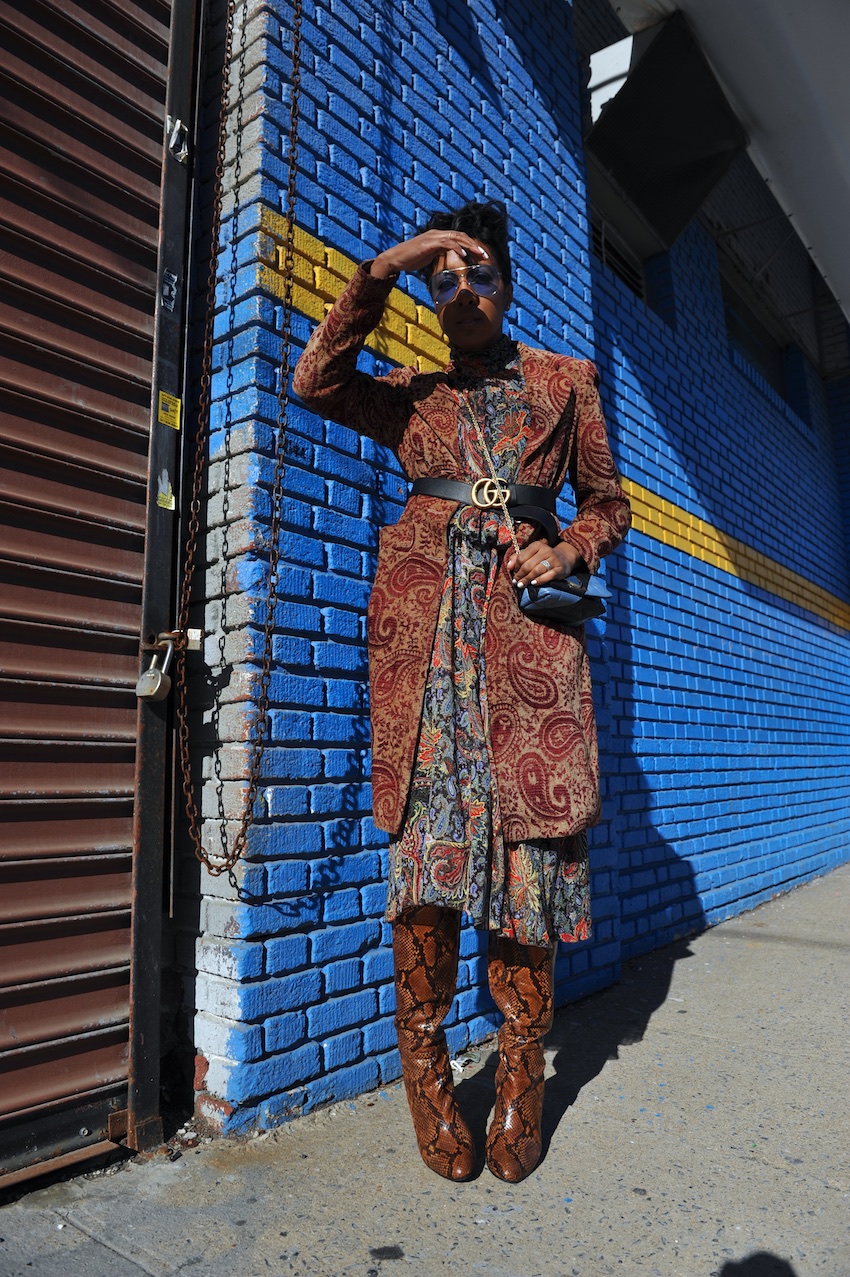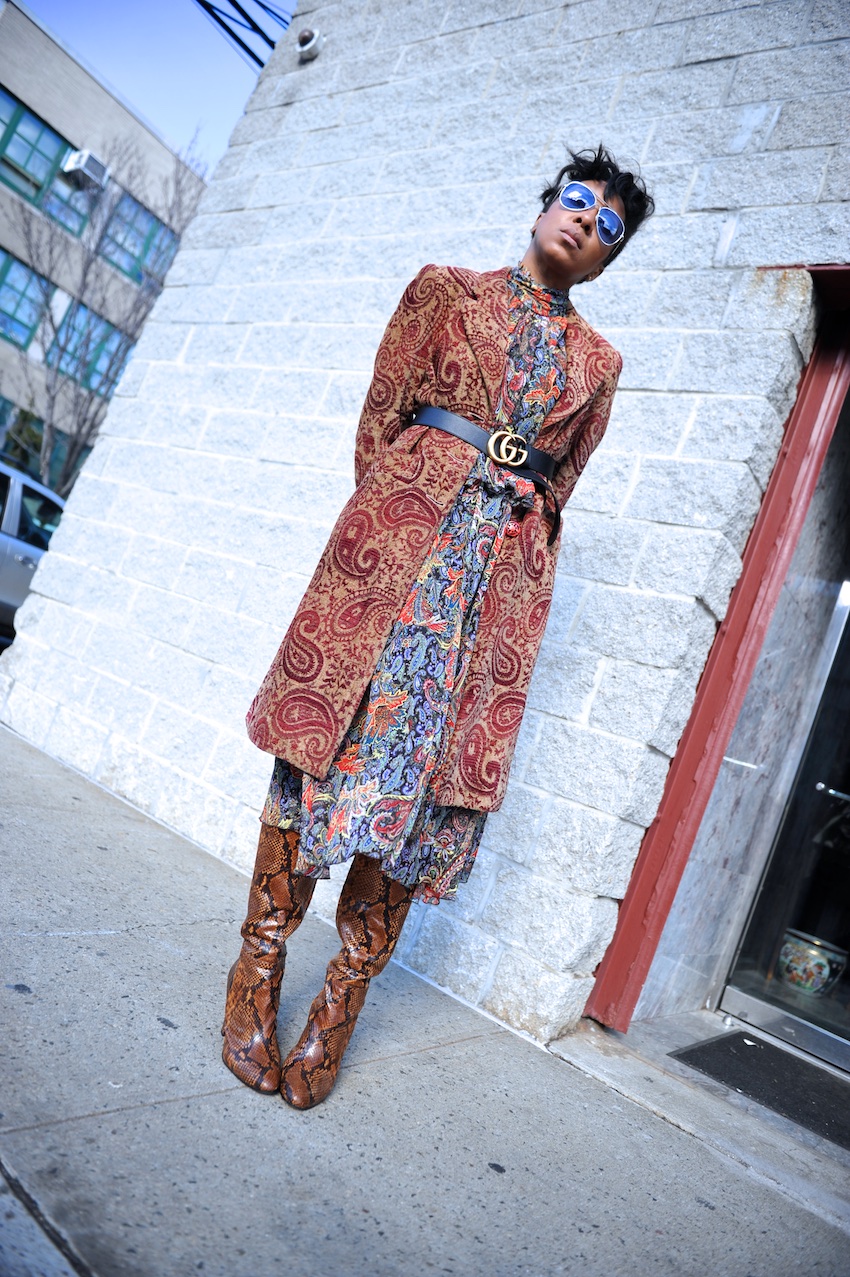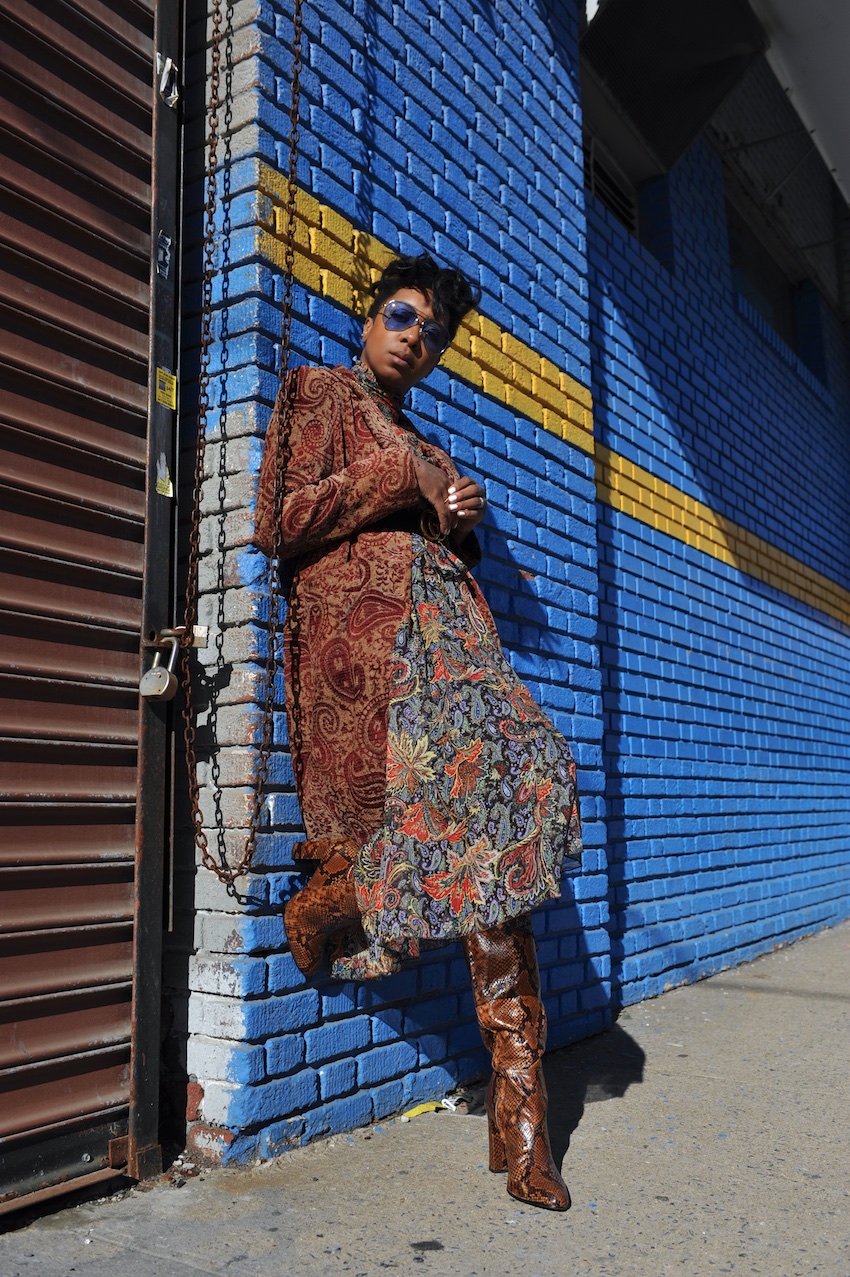 You know that I'm going through a hair journey.   My chemical relaxer is almost all gone and I'm running on natural hair for the first time in years.  Last week I went back to the Sassoon salon and had another chat with Senior Creative Director Elaine Mitchell who suggested exactly what I have been toying around in my head: grow out my natural hair again but experiment with different styles all along the way.
Elaine created these loose curls while we exchanged photos of natural black hair styles.  Am I a hair chameleon? Bloody right I am so watch this space.
The whole salon experience inspired me to revisit another style that I've not explored for ages; mixing prints.    I call this more is more and I'm not one to shy away from experimenting – something Sassoon salon has clearly been encouraging.
. Â  . Â  .
Coat: Vintage. Similar from Free People. Dress: Zara. Â Belt: Gucci. Â Boots: Steve Madden. Â Similar from River Island. Â Shades: Beacons Closet. Similar vibe from these Ray-Bans.
This post is sponsored by Sassoon Salon.
SOURCE: Where Did U Get That – Read entire story here.