Resurrecting an old denim jacket with a bunch of brooches.
The jacketI was as grubby as hell the time these photos were taken but I love it too much to not post as is…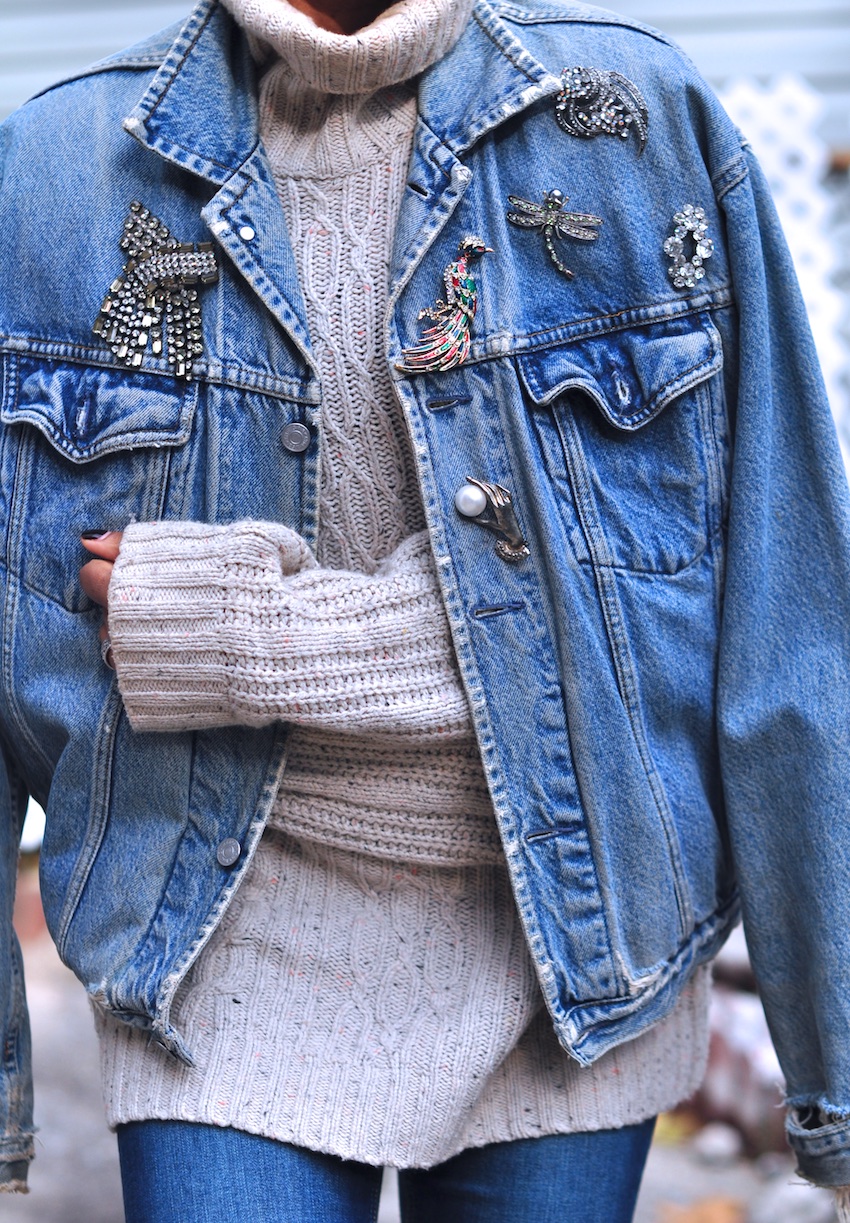 Denim jacket: A gift.  Jeans: H&M. Jumper: Mens H&M.
The brooches make a change worn together and I love the silver with the blue.
I collect mine from high street shops (H&M but mine are about five years old) and also second hand or vintage shops.  Check places like Housing Works, Oxfam, Salvation Army for instant gratification.
ps. Since this post I've bought two more brooches.  It's an addiction.
SOURCE: Where Did U Get That – Read entire story here.