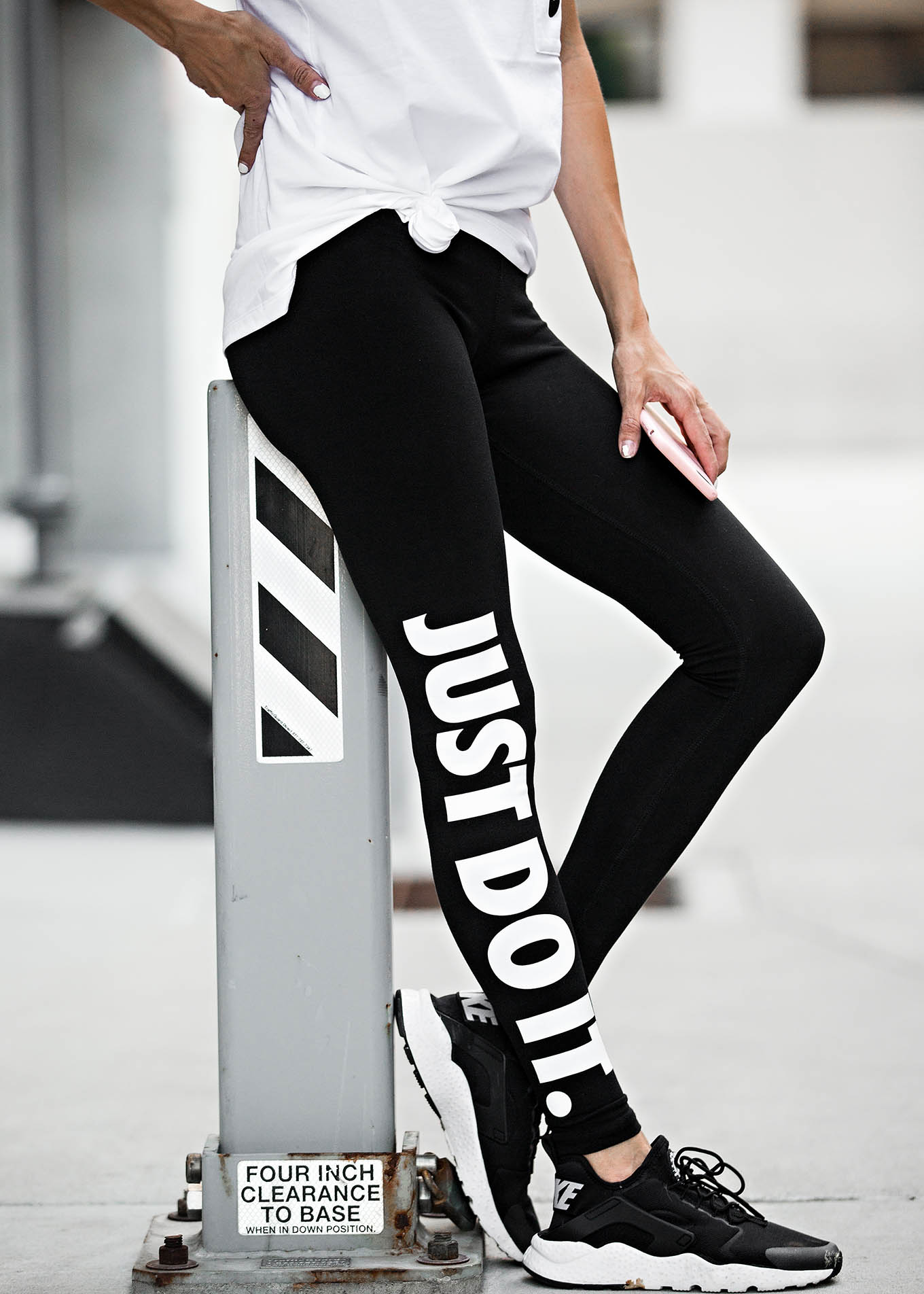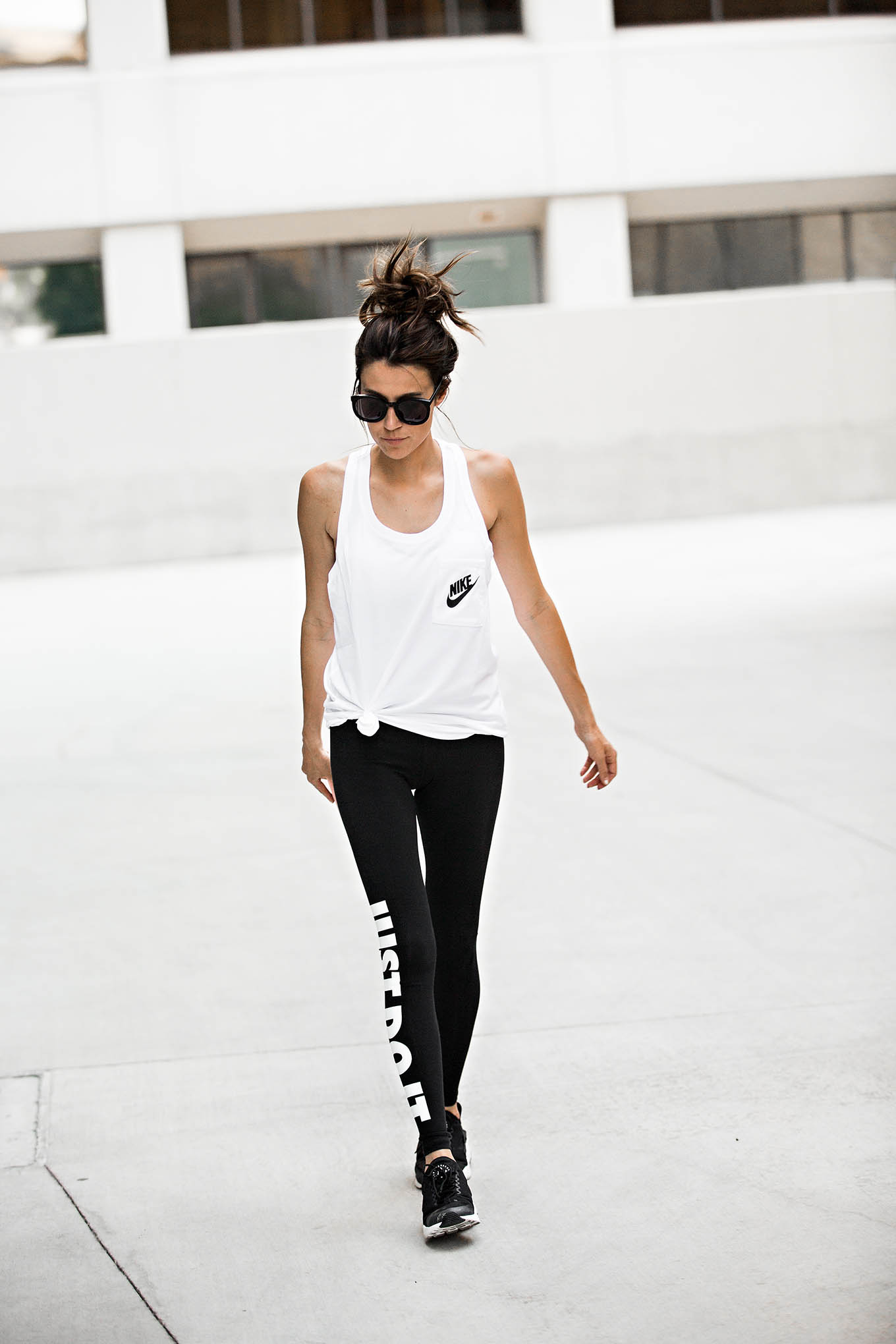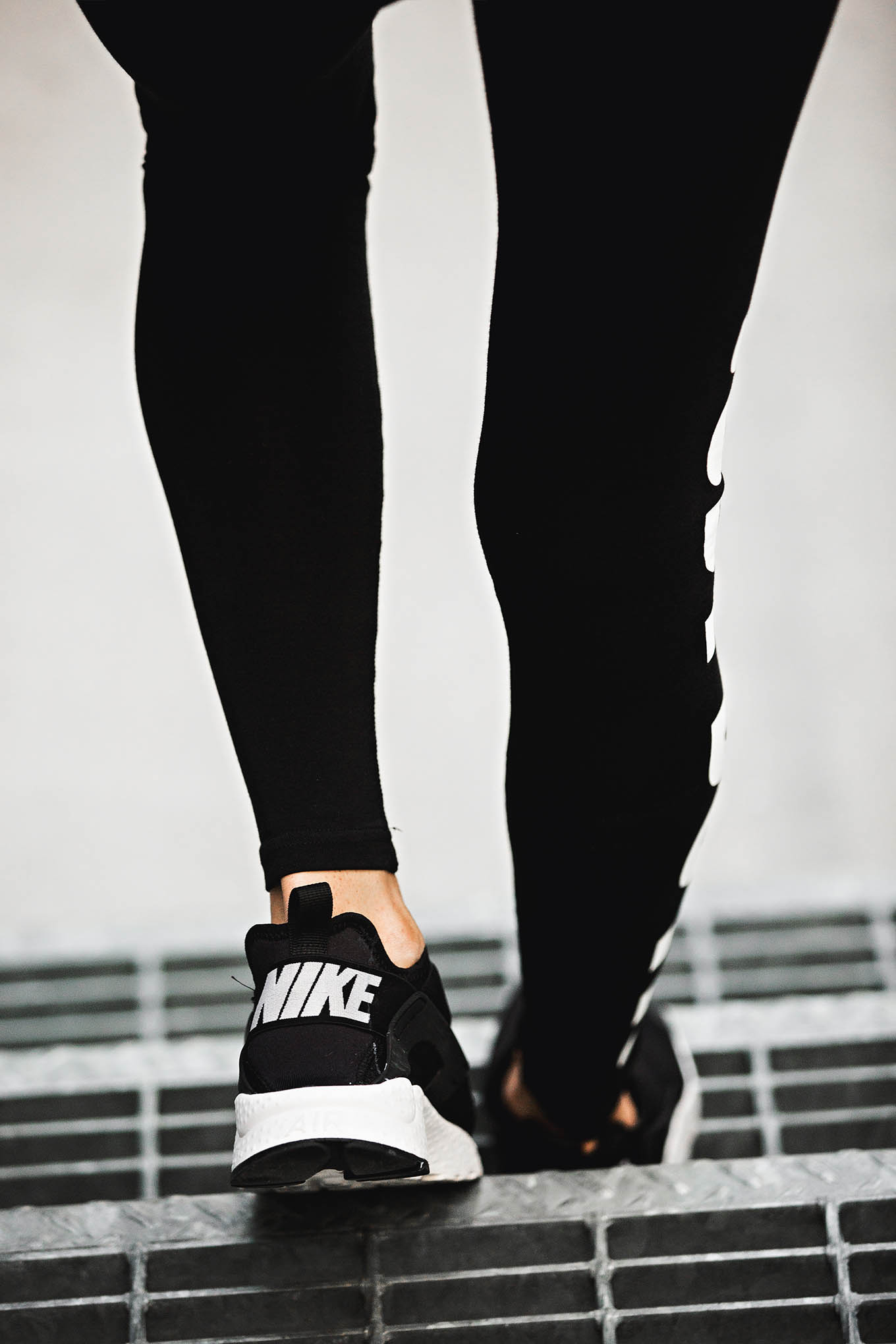 Have these shoes in black and white! They are super comfortable!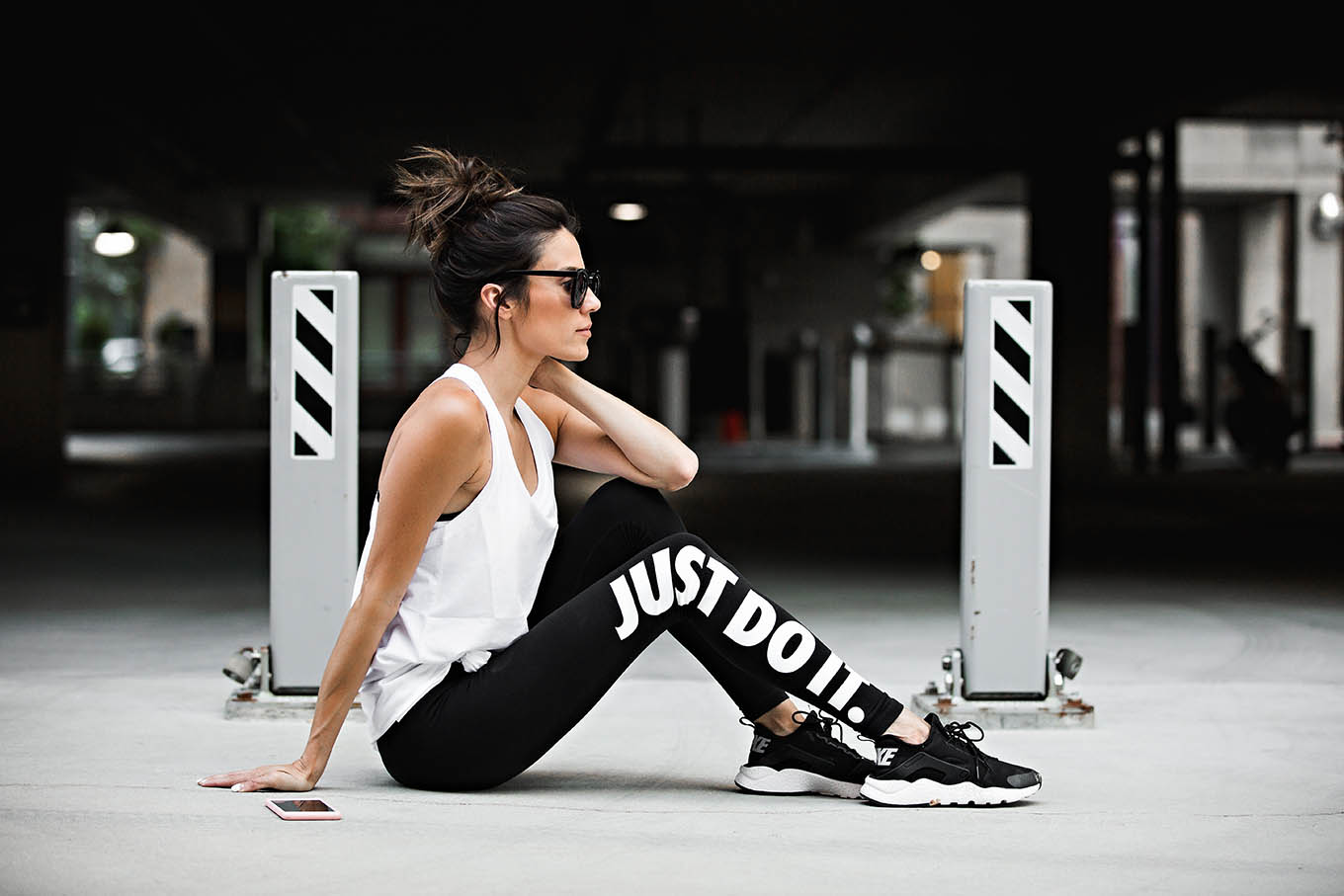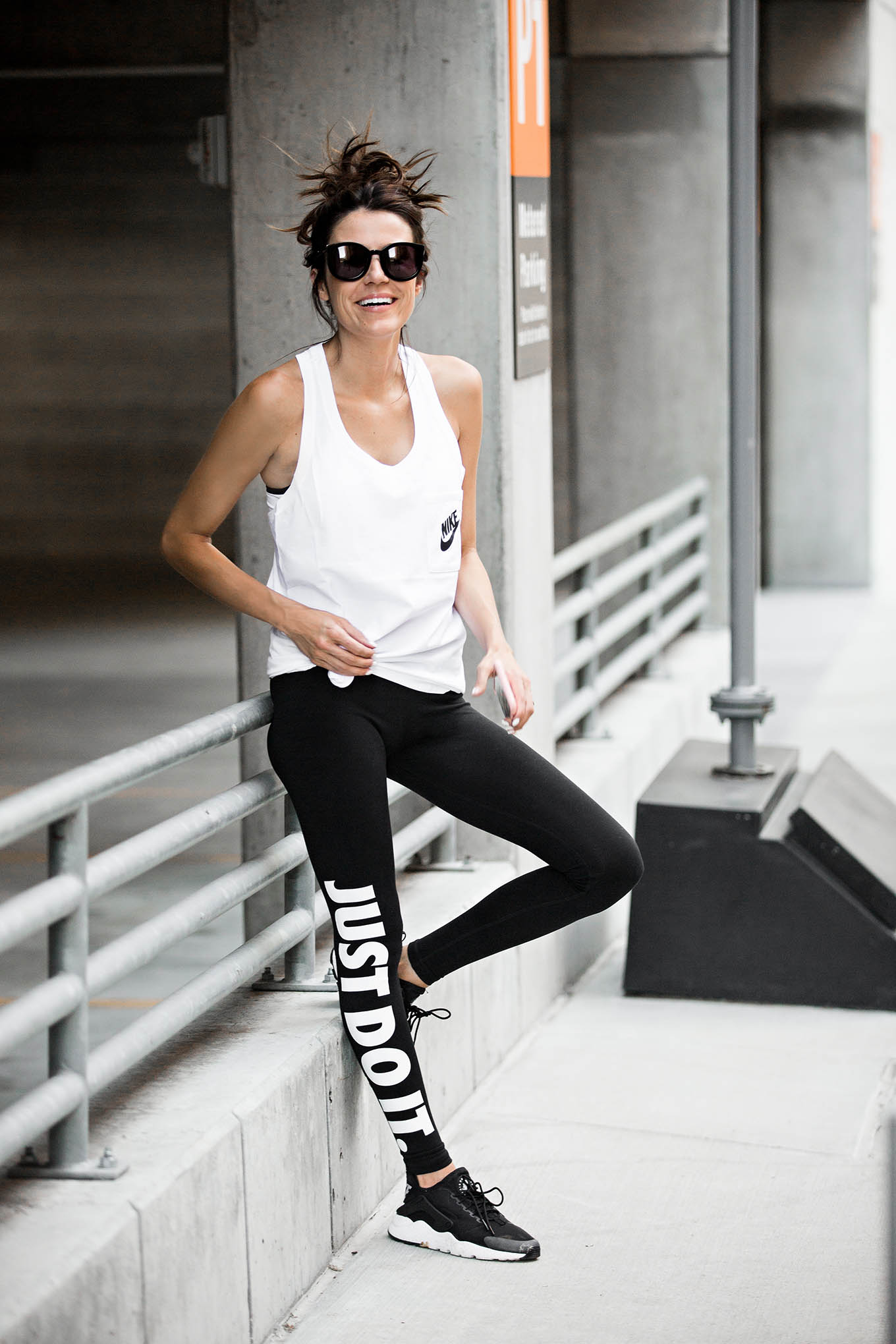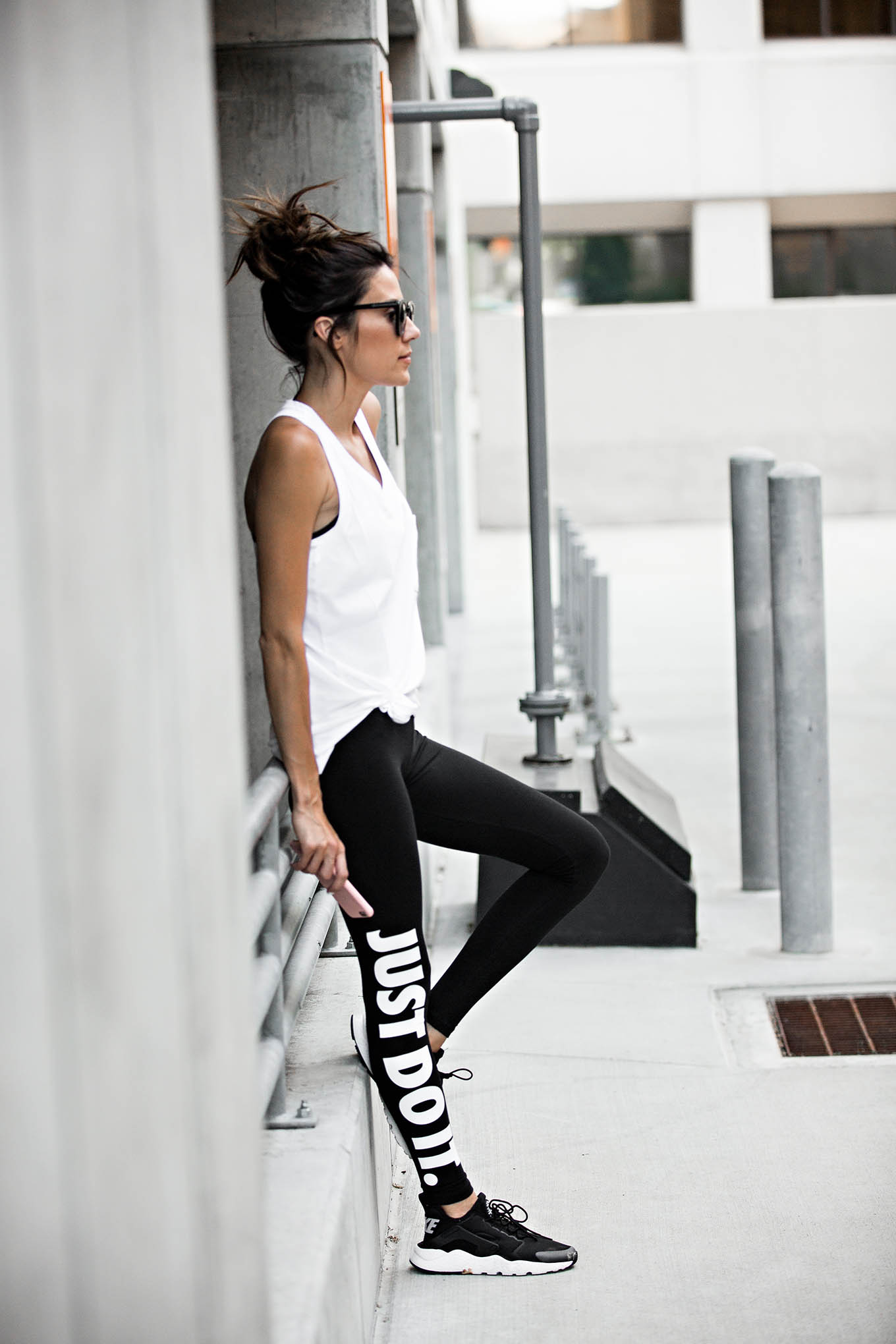 So obsessed with these leggings!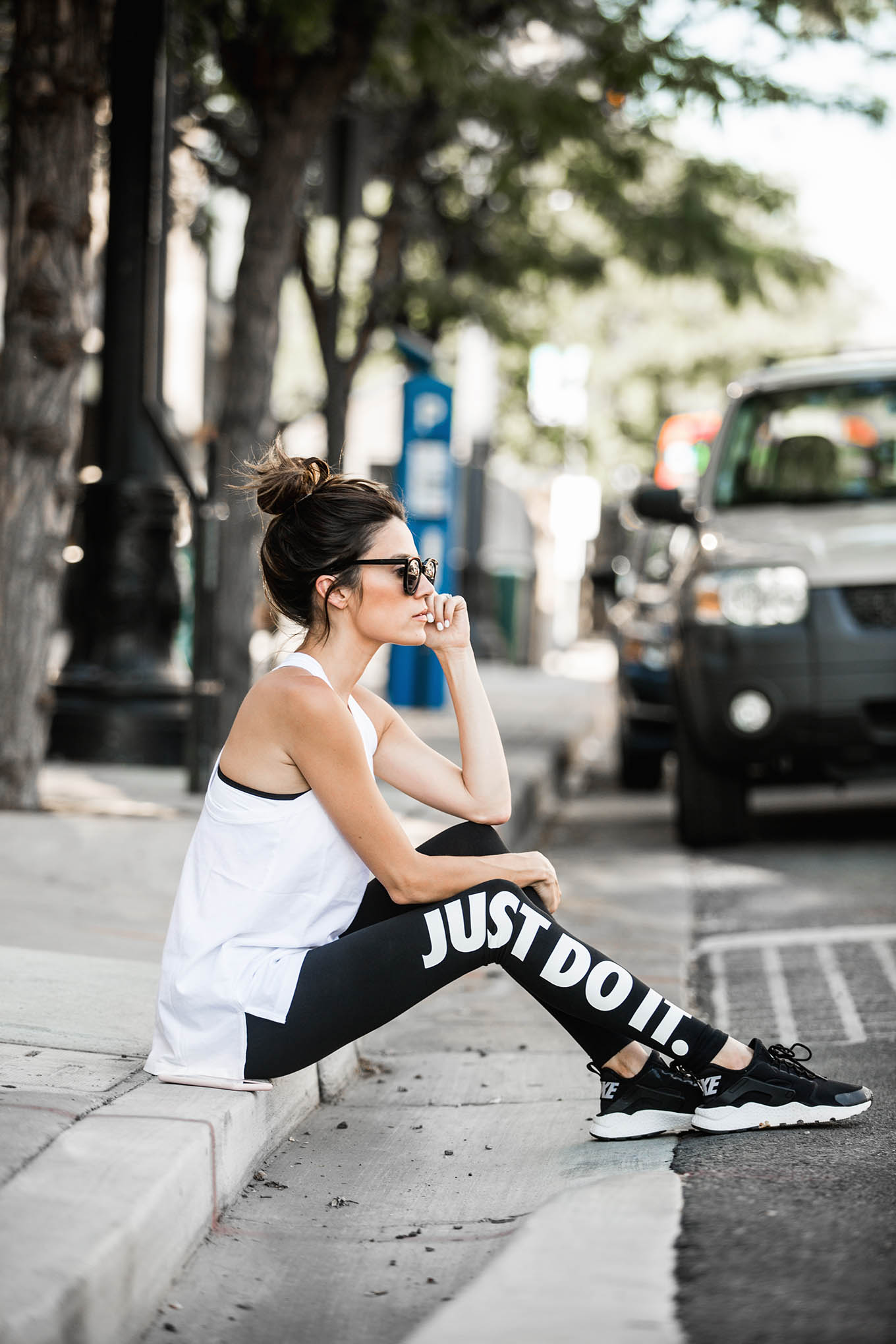 DETAILS: WHITE RACERBACK TANK (WEARING SIZE MEDIUM – I LIKE THEM BAGGY – ALSO LOVE THIS ONE) |  JUST DO IT LEGGINGS | WHITE AND BLACK SPORTS BRA (ON SALE — 50% OFF) | BLACK NIKE SNEAKERS (ALSO JUST ORDERED THESE)
I grew up a tomboy, so ever since I was a kid, Nike has been one of my favorite brands. I literally only used to wear Nike, Reebok, or Adidas. I was a tomboy to the max! I get just as excited to find new sneakers and workout stuff as I do to find a beautiful pair of shoes or new clothes. I just got this pair of Nike sneakers in black and this pretty pair of Flyknits. I also got this Nike top for B, and how cute are these little sneakers!? I can't wait for him to wear them this weekend on our trip!
Macy's is having their Black Friday in July sale through Sunday (7/17). They have a ton of Nike stuff on sale. I just ordered this top and this jacket. Below are some other cute sale pieces: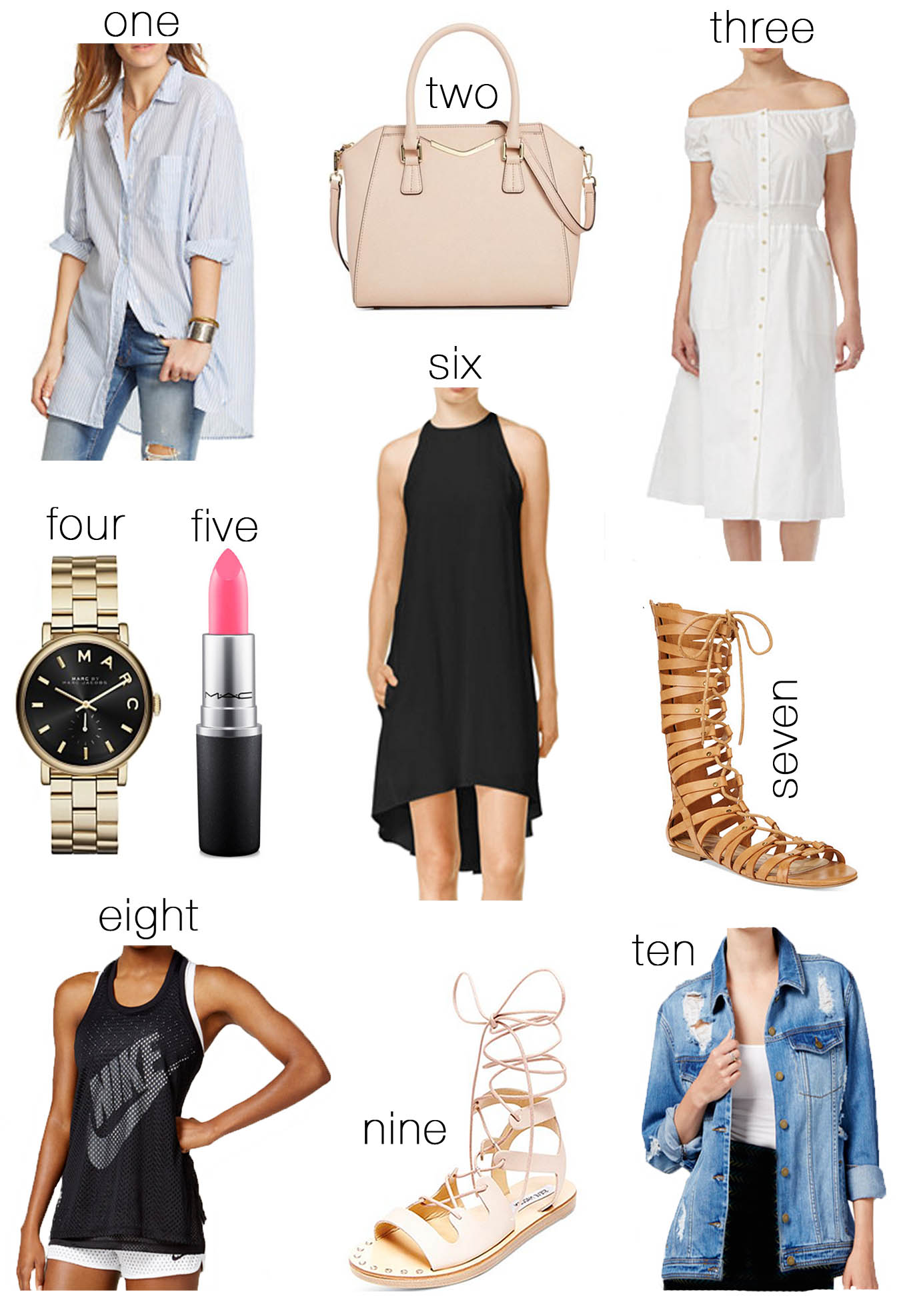 DETAILS: 1. BUTTON DOWN (50% OFF) | 2. NUDE TOTE (ON SALE — 50% OFF) | 3. WHITE OFF-THE-SHOULDER DRESS (50% OFF)  | 4. GOLD WATCH (ON SALE — 25% OFF) | 5. PINK LIPSTICK | 6. BLACK SHIFT DRESS (ON SALE — 50% OFF) | 7. LACE-UP GLADIATOR (ON SALE — 50% OFF) | 8. NIKE MESH TANK (ON SALE — 33% OFF) | 9. NUDE LACE-UP SANDAL (ON SALE — 50% OFF) | 10 DISTRESSED DENIM JACKET (ON SALE — 65% OFF)
Ever since I got my Givenchy bag last year, I have had a ton of you ask for similar budget-friendly options — I love this similar style, and right now it's under $150. If you don't have a nude tote already, you need one! It's for sure my most worn bag color. I also love this shift dress. It's such a sophisticated cut and this one comes in so many colors. More Black Friday in July Specials here use code BFJULY for 25% off.
XX,
Christine
*In collaboration with Macy's and Shopstyle.
SOURCE: Hello Fashion - Read entire story
here
.