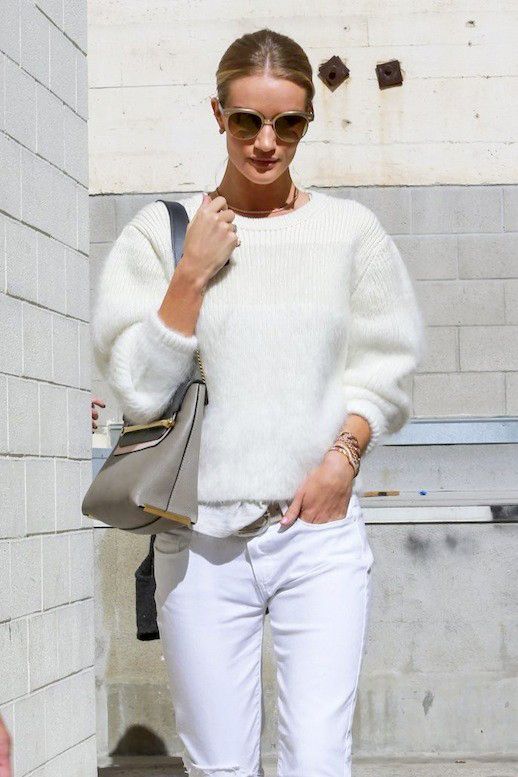 Photos via: Zimbio
Model Rosie Huntington-Whiteley nails casual all-white style with a fuzzy sweater and jeans. Her neutral bag and sunglasses are perfect accessories for this clean and simple outfit.
Get the look:
+ Fendi Round Sunglasses In Pearl Beige
+ American Vintage Owatonna Open-knit Mohair-Blend Sweater
+ Hugo Boss Chic Clutch / Shoulder Bag
+ James Jeans Neo Beau Stretch Boyfriend Jeans
SOURCE: Le Fashion – Read entire story here.