I don't blame Balenciaga for loving kitten heels again.  Baby heels have been around since the fifties but for me, I've loved them since growing up in London.  I had a pair of sling back kitten heels from Office in oxblood and in black and I wore them both to death.   That low heel and reassuring click clack on the pavement made me feel like a modern Audrey Hepburn slash Kate Moss in drain pipe denim on a daily basis.
Fast forward to New York life and I switched to cowboy boots and platforms (I still love those don't worry) but the kitten heel fixation returned only about a year ago-ish.   The Balenciaga knife shoes are my first grown up/big girl however you want to call it jump back into that reassuring click clack again (although these are silent which might be better actually now that I really think about it) and even though they're that toe point is massively divisive – some love some hate it, clearly I'm into the former camp.
If you're after something to channel your inner feminine but still walkable vibe, linked below are some other favorites at different price points to team with your denim well into summer and after.
.   .   .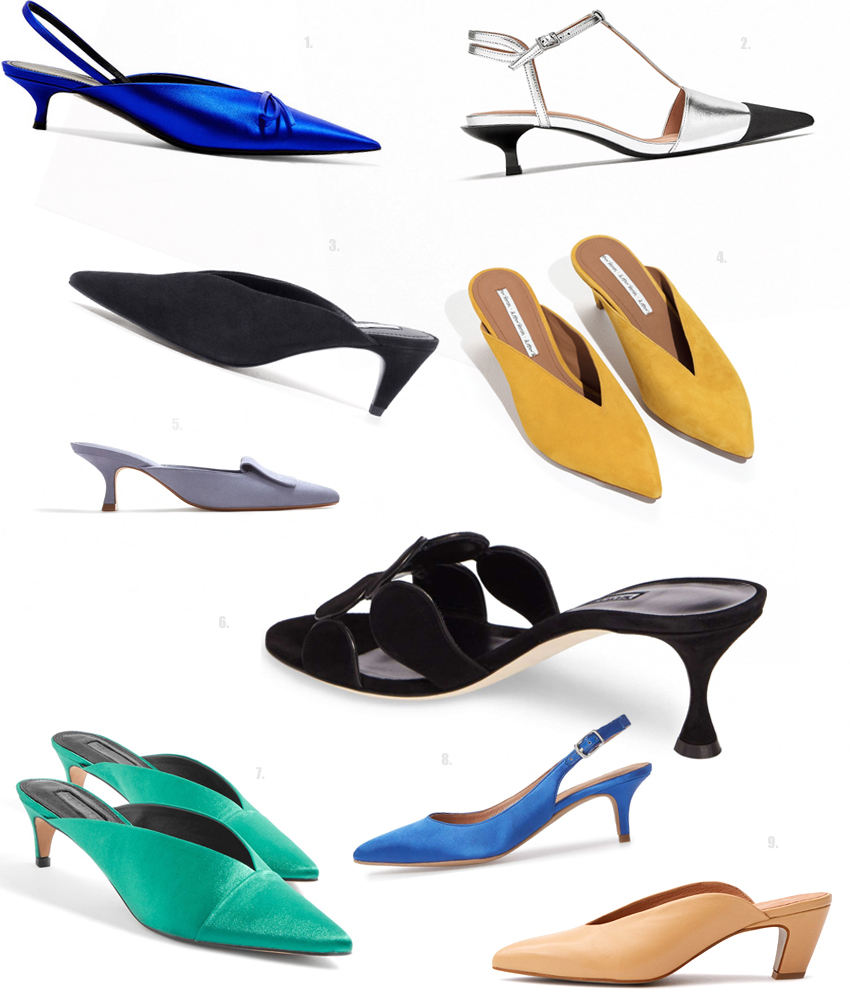 Balenciaga knife shoes in cobalt
Zara black and silver heels
&OtherStories black suede mules
&OtherStories yellow suede mules (I have seen these in person)
Mango lilac heels
Manolo Blahnik mule sandals (God these are gorgeous)
Topshop jade satin mules (these come in three colours)
Halogen satin sling backs (about as classic as it gets in various colours)
Intentionally Blank heels in saffron (love that slightly less skinny heel)
The post 9 Kitten Heels To Try Now appeared first on Where Did U Get That.
SOURCE: Where Did U Get That – Read entire story here.