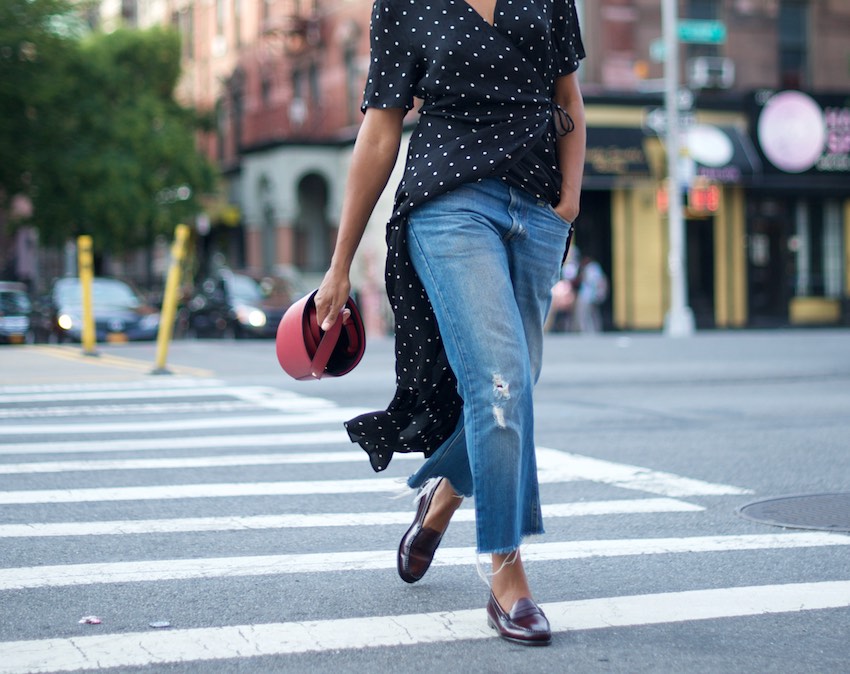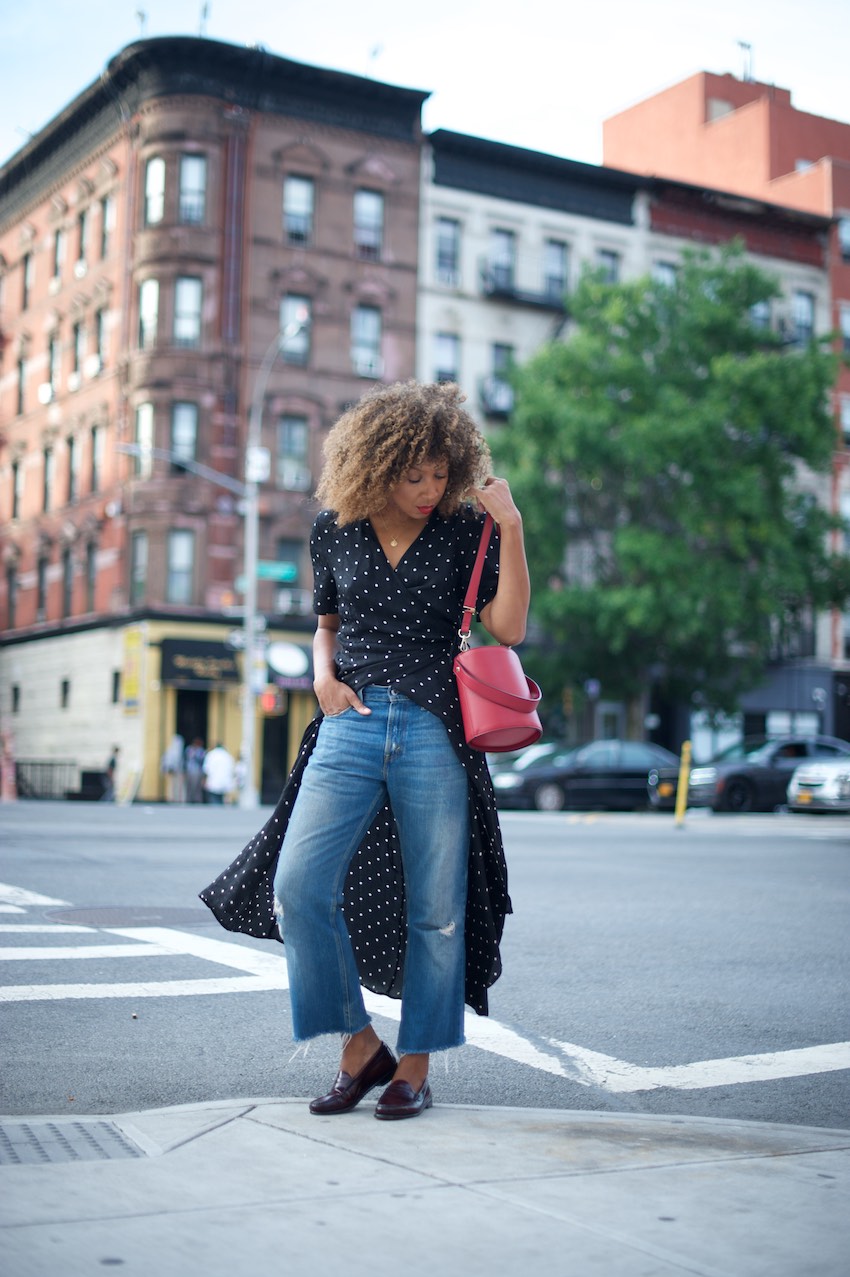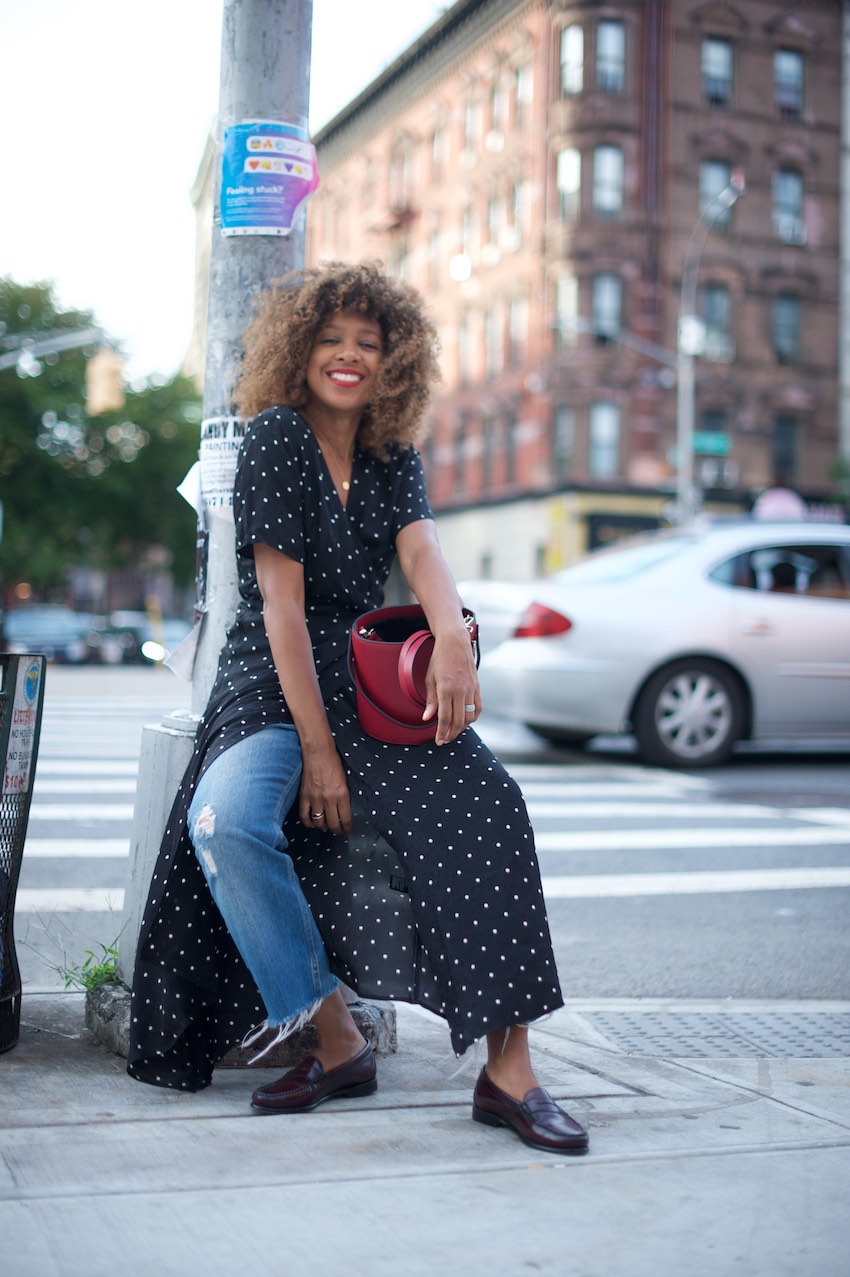 I got this dress at the tail end of summer. It's a polka dot wrap dress from H&M that has slight Reformation like vibes.   Funnily enough, being it's a transition time I sort of prefer it layered over old jeans and flats 0r Bass loafers in this case.  To be honest, most summer dresses are spot on for transition weather.
For those after this Topshop cherry bucket bag, I saw that their croc version is back in stock!  If the red returns I'll let you know but the croc version would be mine if the red wasn't.
.    .    .
Dress: H&M (sold out). Similar: Betsey Johnson or Mango,  Jeans: Levi's.  Loafers: GH Bass. I LOVE their backless versions. Bag: Topshop (reminds me of J. W. Anderson's bucket bag)
The post Transition Time appeared first on Where Did U Get That.
SOURCE: Where Did U Get That – Read entire story here.