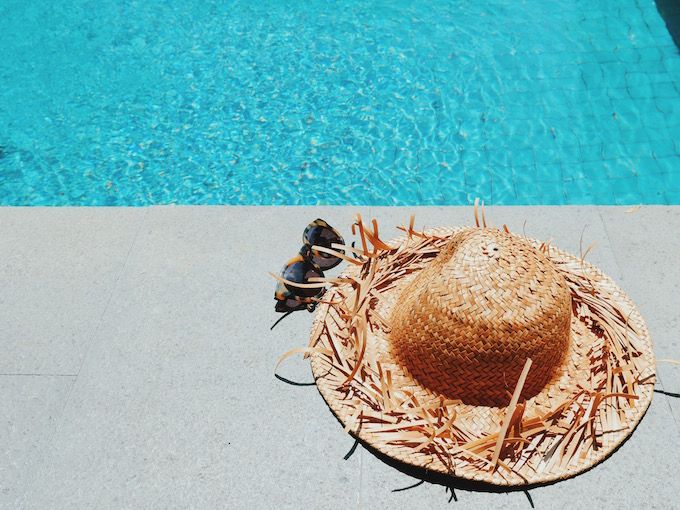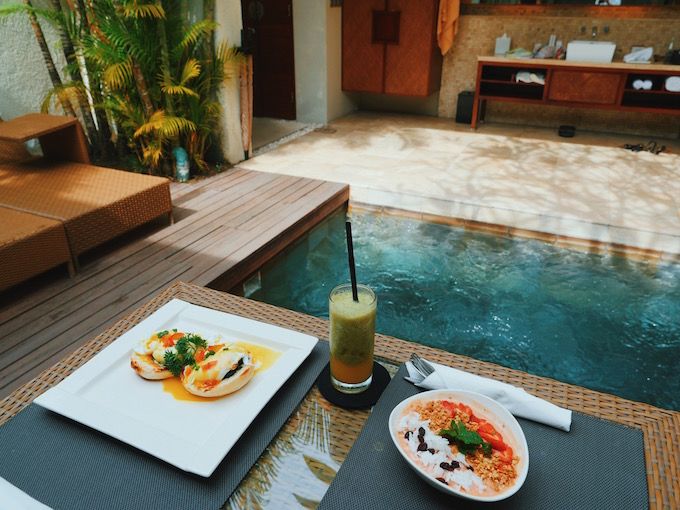 During my recent trip to Indonesia it was a pleasure to stay with the beautiful people at
The Amala
in Seminyak. I picked it as it was not too far from Eat Street (probably the main attraction in Seminyak because, you know, food!) but it was also a super convenient spot when travelling around the area while trying to fit everything in!
The Spa Villa was something else! After a short stroll down a serene pathway lined with bamboo the villa offers a private oasis in the middle of busy Seminyak. My favourite features included the plunge spa pool in the middle of the villa for a quick cool off, the open air bathroom area and breakfast delivered to our villa every morning.
While on the topic of food I thought I'd recommend a few new places I visited while in Seminyak! First up is BOSS MAN burgers – up there with one of the best burgers I've ever had (yes that's saying a lot! I've had plenty of burgers all over the globe) and I also recommend their Mac N Cheese balls. Another one was Corner House Bali which has replaced an old cafe since I was in Seminyak last time – I rather enjoyed their cocktails and the vegetarian ravioli. Of course there are also the hotspots in Seminyak – La Favela and Motel Mexicola – both I would definitely recommend for dinner or a late night boogie!
emma
SOURCE: Spin Dizzy Fall – Read entire story here.